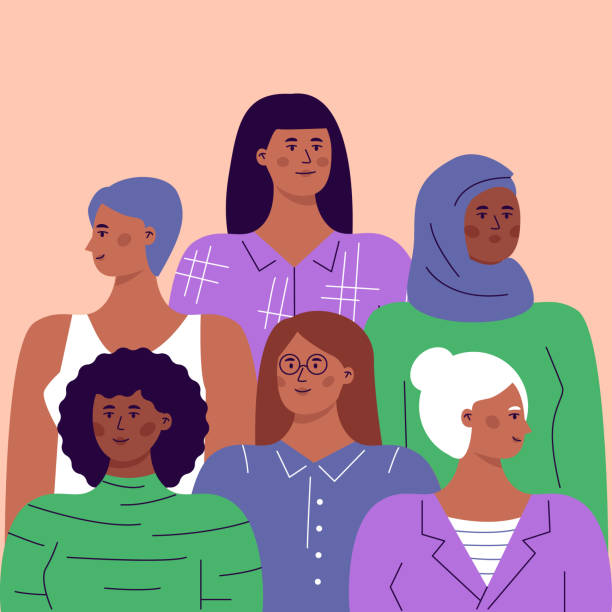 Our year now boasts two dedicated, high-profile months: February, which we just completed for Black History Month, and March, which is becoming known for much more than kites and blustering winds. It took an act of Congress to make  the entire month of March  a time to celebrate the achievements and contributions of women, and it is now a blessed reality. As was the case with  Black History Month, having a month in celebration of women's history has been incremental. First a day, then a week, and then in 1987 a month in full-blown acknowledgment  that women deserve a place at the table and that the acknowledgment needs to be spread out over 31 days. The whole world will join in the celebration on March 8 this year when women in nearly every  nation and of all ethnicities will unite to affirm their sisters on International Women's Day. The theme for the day will be #Break the Bias.  Women will stand in solidarity,  wearing  purple  and  committed to  "Promoting Healing–Providing Hope."
The celebration honors women poets, songwriters, singers, economists, educators, scientists, researchers, writers, lawyers,  medical professionals, politicians, law enforcement personnel and many more–a wide spectrum of the gifted distaff side of the human family. Women are ubiquitous  in the sphere of human endeavors; there's no place where they are  not present.  But,  in the  early  twentieth century,  one writer was moved to  tackle the responsibility  of shining a light on the inequities women suffered and argued for a place for them in the light. That woman was British writer Virginia Woolf, who drew attention to the state of women–primarily women writers–with her 1929 ground-breaking essay "A Room of One's Own."  This and others of her works, such as Mrs. Dalloway and To the Lighthouse, are widely read and studied in college literature courses today. In "A Room of One's Own," Woolf argued that women writers lacked space in which to be seen and thrive.  Women had a right to be educated, she asserted,  and a right to be respected as writers. At the time, writing was considered a male profession.  If you have read and enjoyed Silas Marner, you know of its author George Eliot; however, this was a pen name that Mary Ann Evans used in order  to get her work  accepted and even noticed in a male-dominated field.  When her first book, Middlemarch, was published in 1871 and was hailed a success, several individuals claimed to be the author. Mary Ann  Evans stepped forward and claimed her right to authorship and went on to produce other enduring masterworks. She flourished as a novelist, poet, journalist, and translator.
In her essay, Virginia Woolf charged that over centuries the world had lost a lot of talent and stories  because women didn't have a "room" in which  to write and benefit from societal  acceptance. Thankfully,  that changed. Women writers have given the world  enduring masterpieces in a variety of genres. The achievers include such stalwarts as Zora Neale Hurston, Nadine Gordimer, Katherine Marshall, Toni Morrison, Laura Ingalls Wilder, Katherine Ann Porter, Maya Angelou, Louisa May Alcott, Joyce Carol Oates, Lorraine Hansberry, Ann Sexton, Marianne Moore, Sandra Cisneros, and Gwendolyn Brooks.  I hope I haven't omitted any of your favorites, but there are too many to name them all, including ones that I admire greatly.  Take  some time to read a book by one of these superb writers this month.
Virginia Woolf declared that centuries  of prejudice and financial and educational disadvantages had hindered women's creative accomplishments. Although the disadvantages haven't been wholly rectified, the deficit has been greatly mitigated. The celebration of Women's History Month, with its special call-to-action day, March 8, continues the effort to place women's contributions to society  in the highly valued place they deserve. This special month dramatizes the fact that women have used their God-given talents to reach  unquestionable levels of achievement and must  continue to thrive  unhindered by any  bias or discrimination based on their gender.  Let the celebration begin!
Blessings,
Judith
~~~~~~~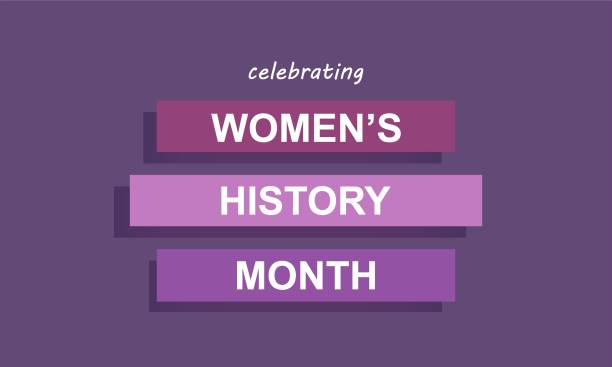 Show your color.
Wear something purple on March 8.