Another Christmas is about to break upon us. I heard the rumblings even before Black Friday. Television ads and programs alerted me to the big event ahead. Grown though we are, and maybe a little cynical about all the fuss the season generates, I would hazard a guess that most, if not all of us, are looking forward to the arrival of Christmas  with a degree of anticipation. Some of our eagerness may be out of habit, but for most of us it's a genuine desire to see the day and celebrate its joy.
People have all kinds of reasons  for loving the Christmas season: the cheerfulness, the familiar carols, geting together with friends and family, not to mention the gifts–both getting and giving them, and we even like the ubiquity of the color red.  Christmas   should be a time of "peace on earth, good will to men," but sometimes there is anything but peace on earth in the clash of ideas abut what is essential to be celebrated. It seems that some people have definite ideas about what should or shouldn't be done at Christmastime. For a long time, one item has caused quite a kerfuffle during the blessed season. Some individuals or groups insist on having a manger or creche somewhere visible so that everyone will see and honor  "the Baby Jesus." They want to place the manager by the courthouse or in some other public space to give prominence to the Christ Child.  But there are those who object to honoring Christ's birthday on public land. Their goal is  to honor the idea of separation of church and state instead, pleading the Constitution. At times there have been court battles over this difference of opinion.
I would venture to say that this conflict has arisen primarily  because for too long we have kept the Baby Jesus  in a manger. We relish singing  "Away in a manger no crib for a bed/the little Lord Jesus lays down His sweet head." And in "Once in Royal David City," we dote on Mary  "the mother mild/Jesus Christ her little Child." These are biblical facts, beautiful images, but aren't the main point of the Incarnation.
The conflict could be solved by shifting the national  attention  to focus on  the Jesus who "increased in wisdom and stature, and  in favor with God and man" (Luke  2:52).  Sing about the Baby, yes. The carols are heart-warming and inspirational,   but go on to understand that the Baby was born "that man no more may die,"  born to bring us "second birth." Salvation for all humankind was why He came. A more appropriate  reaction this Christmas season would be to sing words from Emily Elliott's 1864 Christmas hymn,  "O come to my heart, Lord Jesus/There's room in my  heart for Thee." Let us ask God to make our hearts a manger where the Christ Child can be born."
Blessings,
Judith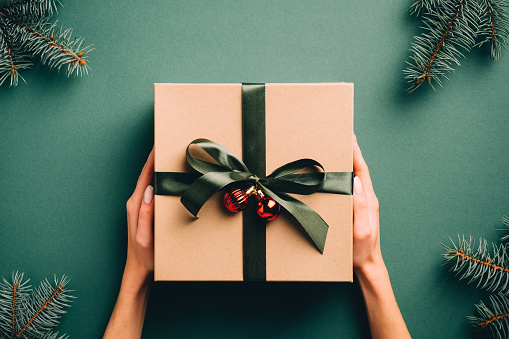 Bring good cheer to someone this Christmas.
Give a copy of one of my books.