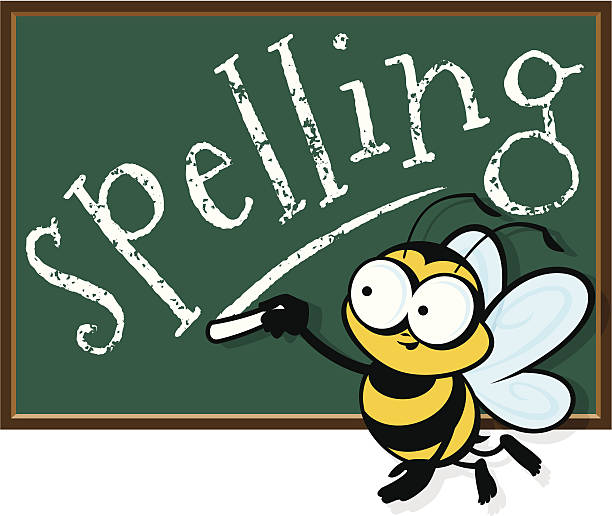 It's the last week of July when I'm writing this post, and a major international event, the Olympics, is underway in Tokyo, Japan, but earlier in the month, there was an event that, in its own way, rivaled the Olympics in its ability to   command national attention.  If you missed the finals  of the 2021 Scripps National Spelling Bee Competition, which was aired on ESPN on July 8, you missed a great show. I hesitate to admit that it was my first time being glued to the TV set to watch a program on ESPN,  a network associated with sporting events, since I, like a some others that I know,  am not keyed in to that side of life.  The network must be commended for  deciding to set aside the usual displays of athletic prowess for a while in favor of hosting an academic tour de force. And don't you know?  The twelve-to-fourteen-year-old participants used words to turn in a performance  that had all the excitement and nail-biting emotions of a sporting event.
The youngsters in the contest exposed us to their knowledge of linguistic intricacies  foreign to most of us watching. They strutted their stuff in etymology, definitions, antonyms and synonyms, prefixes and suffixes. They even threw in from time to time the word schwa when they wanted to be sure of a particular vowel sound in the word they were given to spell. What struck me as I watched was that nowadays teaching spelling and vocabulary (penmanship also) is considered old-fashioned, giving way to so-called  innovations and pet causes of groups and "scholars."  Whatever is being pushed as the latest ideology to save the nation or  to correct age-old wrongs gets loaded onto the school's curriculum, crowding out essential teaching and learning.
This year's winner of the Bee is a fourteen-year-old from Louisiana. The finals started out with a field of 11 contestants. Through many rounds of tackling strange, exotic words, the  number was whittled down to three. All girls. Go girls! Then there were two. Crunch time! And,  like a basketball player at the free-throw line, with everything hanging on her accuracy, Zaila Avant-garde, stood at the microphone and, while we held our breath and squirmed in our seats, she asked the clarifying questions and  eased into the correct spelling of murraya  to win the contest.
Zaila was the first African American to win a National Spelling  Bee contest since its inception in 1925.  Jodi-Ann Maxwell won in 1998, but  she was from Jamaica (Yeah, Jodi-Ann!).  Zaila was the first, not because there weren't others capable and deserving before her, but because Black children simply were  not allowed to advance to the top level. The record shows that even after desegregation, spelling bees were largely a White affair, and  regional organizers "routinely found ways to keep interested Black children from advancing in the contest."  We're told that even well after the 1964 Civil Rights Act, Black children were still  not in the competition at the national level. There are other reasons for this disparity  besides race.  Competing in the National Spelling Bee is costly and time consuming.  Regional winners undergo extensive coaching, which takes a financial outlay, as I found out when one of my students won at the parish  level in the island and began training for an opportunity to come to the United States to compete for the big prize. Nowadays students  use specially designed coaching programs that are expensive. Zaila used a  program  with which she said she  spent hours practicing, reviewing 13,000 words each day.
The youngsters in the competition had  several things in common. They were disciplined, practicing long hours each day. Also, all of them had goals and could articulate them well.  Zaila, a lover of basketball,  would like to play for the WNBA or become an archaeologist. Already she holds three Guinness World Records in juggling basketballs. Then, too, the children had a strong competitive drive, but, as one of the commentators pointed out during the program, they weren't competing against one another but  against the dictionary, demonstrating mastery over it.  So when they spelled a word correctly and returned to their chair, they could be seen slapping hands with a fellow competitor, a great show of camaraderie. When one of them was eliminated, he or she didn't slump or whine or complain  that  they should have won, or that the judges were unfair. They left the stage with their head held high, their dignity intact.  Some of the people who run for political office can learn a thing or two from these youngsters who are in  control of their egos.
The importance of family came through strongly during the evening's program as the camera often panned to focus on the family members huddled together, giving rapt  attention and exuding  supportive emotional energy. The children had role models in their homes.  Family support is vital to students' success in school and elsewhere.
Resilience and endurance were essential elements in  the  young contestants' high achievement. The National Finals began with 209 youngsters, and they stayed with it, returning after each round to battle for the big trophy and a sizeable cash award until the last two remained. Whether young or old, anyone who wants to succeed in life needs resilience and endurance. The Scriptures single out those who "endure to the end" (Matthew 24:13) as having these vital kingdom qualities.  Like Zaila and her gifted spelling companions, we, too, must have a goal and move purposefully toward reaching it, willing to overcome the  obstacles we encounter along the way. How fortunate we are that we have a Source  that we can always count on to help us succeed. "I can do all things through Christ who strengthens me" (Philippians 4:13).
Blessings,
Judith             
~~~~~~~~~~~~~~~~~~~~~~~~~~~~~~~~~~~~~~~~~~~~~~~~~~~~~~~~~~~~~~~~~~~~~~~~~~~~~~~~~~~~~
    AUGUST 9 IS NATIONAL BOOK LOVER DAY. 
OBSERVE THE DAY BY PURCHASING AND READING ONE OF MY BOOKS.