EPIPHANY: (noun) an illuminating realization or discovery often resulting in a personal feeling of elation, awe, or wonder  .  a manifestation or appearance of a divine or superhuman being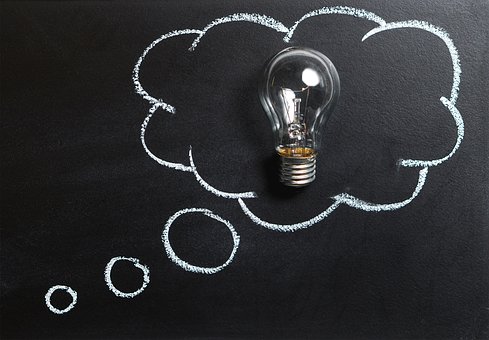 From the popularity of the word epiphany, it appears that  a lot of people are having epiphanies nowadays, but given the meaning of the word, it shouldn't be used in a glib manner.  What seems to be happening  is what usually occurs with many words that carry a certain aura. One individual who seems to know what he or she is talking about uses a word; it sounds impressive, and, with instant television or the internet to popularize it, the word gets picked up and becomes an all-purpose usage for whatever the particular emotion suggests.
Epiphany is not a new word; it's the popularity of the word that is new.  Its origin is Greek and has been in English since 1310, when it meant a religious feast day. We are familiar with Epiphany as part of the Protestant church year with reference to God manifesting Himself to the Gentiles in the person of Jesus Christ. Epiphany is celebrated in January, completing the 12 days of Christmas.
In literary criticism, an epiphany refers to a sudden realization or fresh insight that a character in a story has. In Dark Days on the Fairest Isle,  there is an example of a character having what might be called  an epiphany. Claire Wynter goes to a retreat perplexed about whether she should go to the island in search of her missing grandmother. During the weekend, in contemplation, prayer,  and conversation with her cabin-mate, she is awakened to the realization of the course she must follow. She leaves the retreat elated with the satisfaction of having discovered what she should do.
An epiphany  is a flash of insight or an inspiration. It is like the "aha moment" made popular by Oprah Winfrey. It can be an illuminating discovery or a special insight into the meaning of a situation. The word shouldn't be made trite by over-use.  There are lots of adequate substitutes for it.  "Inspiration,"  "surprise,"  "shock,"  "eye-opener,"  "revelation," and  "insight" are some that can adequately substitute for the more fashionable epiphany. We don't need to use it for minor moments of discovery.
For sometime now I have been thinking of making a change in my blog. I have even thought of discontinuing it after having over a year's worth  of archived posts. They have really stacked up. The idea of what to do came to me early one morning while I was still in bed: Do a monthly post. A great idea.  Was this an epiphany?  Not really. I discovered a solution to the problem. I will change the format, discontinuing  the vocabulary emphasis and focusing more on commentary.  So beginning in October, the blog will be posted the first Monday of each month. I hope you will continue to read it.
Blessings,
Judith
*********
"When I realized there was a job that existed in the world
where I could be in the middle of huge world events and
actually get paid for it, it was an epiphany for me."
Bob Woodward
~~~~~~~~~~~~~~~~~~~~~~~~~~~~~~~~~~~~~~~~~~~~~~~~~~~~~~~~~~~~~~~~~~~~~~~~~~~~~~~~~~~~~~~
~~~~~~~~~~~~~~~~~~~~~~~~~~~~~~~~~~~~~~~~~~~~~~~~~~~~~~~~~~~~~~~~~~~~~~~~~~~~~~~~~~~~~~~
I am getting terrific feedback from readers about Dark Days on the Fairest Isle.  Please get your copy and remember to  write a review. Thank you very much.  JN